An abundance of advice on complementary and alternative medicine (CAM) and the corona virus is now emerging on the internet and particularly in social media.  Treatments, products and recommendations are advocated, often referring to "ancient wisdom", "well-hidden secret" and the like.
However, there is no solid evidence from research supporting any claims of safe and effective treatment of the corona virus with CAM.
What should you do?
The best way to prevent illness is to avoid becoming infected. Follow the advice from the health authorities and keep up with their updates. Good information regarding the situation in Norway is available here:
You might also find this news article on the coronavirus from NCCIH useful.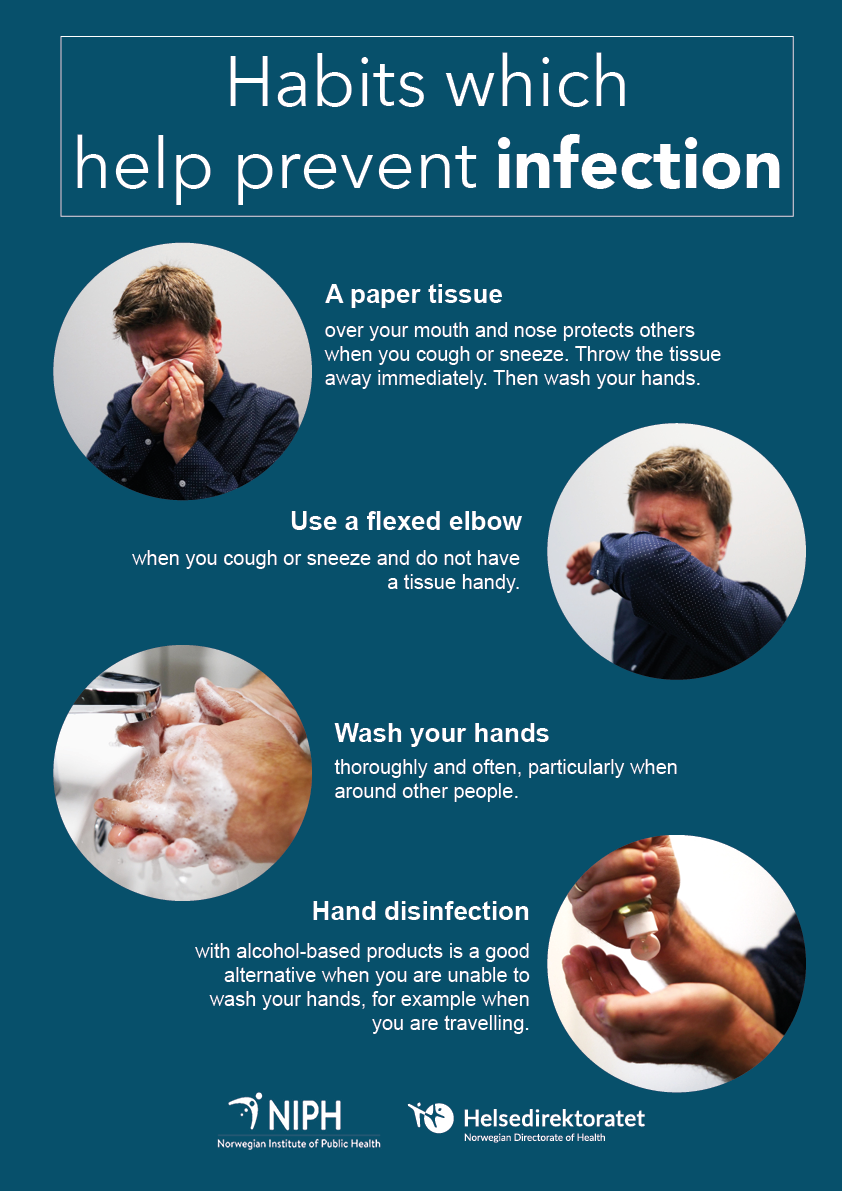 The following groups should be particularly careful:
People at high risk for severe illness from corona virus: These often use medical drugs (medicines) for other health conditions. Herbs, supplements and other products may inhibit or otherwise alter the effects of these important medicines. Do not replace or postpone necessary medical treatment with CAM.
Pregnant and breast-feeding women: Generally, little research in CAM has involved these patient groups. The fact that reports on side effects or risks are missing, does not mean that such side effects or risks do not occur. The contents of health products taken during pregnancy and while breastfeeding can be transferred to the baby.
General caution
Among NAFKAM's assignments from the Norwegian Directorate of Health is to monitor the market and report CAM treatments that may post a risk to the safety of patients. Although the majority of proposals we have seen so far are unlikely to pose a great danger to health, we emphasize the following points:
Natural is not always harmless
Natural health products are often misrepresented and misinterpreted as harmless. Some of them can produce mild side effects; others may inhibit the effects of important medicines; others may interfere with medical tests and produce incorrect results; while others are toxic and can cause severe health damage - whether used alone or together with other treatment.
Follow the instructions in the leaflet
Some of the treatment suggestions we have seen involve taking high doses (so-called "megadoses") of certain products. While it is considered safe to use supplements and nutrients taken at recommended doses and according to their information leaflet, products can be toxic if taken at high doses.
Be careful with health products from abroad
Supplements and other health products bought over the counter in Norway are generally considered safe to use according to the recommendations in their information leaflet but you cannot expect the same if you buy such products from abroad:
Sample testing has repeatedly shown differences between the actual contents and the information leaflet insert in terms of purity, dosage and actual content. Other treatment proposals for the corona virus are based on raw materials and resources from endangered animals and plants.
If you are considering treating a specific health problem with CAM, you should always discuss it with your doctor first.
In Norway, the disease COVID-19 is defined as a dangerous infectious disease with a duty to report (the government information on this site is in Norwegian). The legislation of the CAM field (translation of the Norwegian law) places clear restrictions on who can treat such disease: Norwegian CAM practitioners are usually not licensed as a healthcare professionals.
CAM practices also falls under the Directorate of Health's decision to suspend treatment activities effectively from March 16, 2020 at 00:00 (information in Norwegian).
We have listed below a few examples of the treatment advice we found and highlighted precautions associated with their use:
Chlorine water: Chlorine has a disinfectant effect but is associated with a health risks if more chlorine is ingested than during a dip in the swimming pool. Chlorine gas is toxic, and chlorine damages the eyes and mucous membranes. It is therefore advised not to drink chlorine water as medicine, or to spray / lubricate it on the face and hands.
Colloidal water: Silver can cause a variety of side effects. It accumulates in the body and can cause argyria (permanent blue skin). Read more about colloidal silver here.
Alcohol: Alcohol must have a volume percentage greater than 60 to have disinfectant effects. The risks and side effects of consuming alcohol are well known.
Cannabis / CBD: Except when prescribed by a medical doctor, this is subject to and punishable under the Norwegian drug law.
Baking Powder (Sodium / NaHCO3 / Sodium Bicarbonate): Inhalation may cause respiratory irritation; contact with eyes can cause irritation; ingestion can cause nausea, vomiting and general lethargy. Ingesting large amounts can cause serious poisoning.
There is a wide range of products being advertised including diets, foods, herbs, supplements, non-prescription drugs, vitamins, minerals, electronic devices and other treatments administered by CAM practitioners. The list is growing daily:
alpha-lipoic acid, alkaline / basic diets, andrographis ("kan jang"), aromatic / essential oils, astragalus (spleen), basil, intercession, bee propolis, boswellia, fenugreek, vitamin c, cannabis / CBD, baking soda (sodium), chili, vitamin d, stomach and intestinal detox / cleansing, ephedra, apple cider vinegar, essential fatty acids, vitamin e, colorant (Baptisia tinctoria), fennel, oat / wheat, fermented soybeans, green tea, turmeric, deer comfort (Eupatorium perfoliatum), homeopathic remedies, honey, garlic, hydrasinad (hydrastis canadensis), blackberry / black (Sambucus nigra), ginger, Japanese honeysuckle, iodine, St. John's wort, chamomile, cinnamon, chlorine (mullein), licorice root, lactose-reduced / free products, leucosis, larch (Larix occidentalis), linoleic acid (CLA), dandelion, magnesium, dairy-free diets, masks with electronic cleansing functions, olive leaves, oregano, ozone generators, pau d'arco (Lapacho), geranium root (Umckaloabo), peppermint, peony root (Peon, Paeonia), probiotics (lactic acid bacteria), prunus mume (plum flower), resonance (sound wave) therapy, rosemary, red/ slippery elm, sage, sesame oil, zinc, lemon, Echinacea, black seed (nigella sativa), sweet malt (Artemisia annua), silver water, toothpaste and mouthwash with nano-silver particles, unani medicine, the herbal mixture Ban Lan Gen Chong Ji, UV light irradiation, yoga, brewer's yeast.
Please let us know if you come across any CAM treatments marketed as treatment for the prevention of treatment of corona virus.
NOTE: this is a translated version of the original Norwegian version.